Millennium Carbon
Premium Activated Carbon FOR ENERGY STORAGE
​
About millennium carbon:
Millennium Carbon is a manufacturer of premium activated carbon that is attractive for energy and natural gas storage and medicinal applications.

Millennium Carbon processes macadamia nutshell feedstock in Activated Carbon through a two-stage pyrolysis and steam activation facility located in Kawaihae on Hawaii Island.

The plant can process upwards of 12,000 tons of macadamia nutshells per year.

Activated carbon is a highly porous substance that confers benefits in various industrial and consumer applications including in filtration, emissions, and pollution remediation. Millennium Carbon's high grade Activated Carbon has unique properties that make it particularly attractive for ultracapacitor energy storage and adsorbed natural gas storage. In addition, Millennium Carbon's Activated Carbon has medicinal and therapeutic applications.

Millennium Carbon can provide activated carbon users with competitive pricing and higher quality activated carbon products to meet their needs.

"Millennium Carbon is a next generation energy technology company that produces a premium activated carbon that can help transform the way we store energy."





- David H. Lesser, President
---
---
Powered by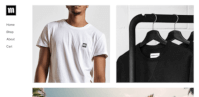 Create your own unique website with customizable templates.